Be the Part of Bali's Most Anticipated Ogoh-ogoh Festival This Year!!
If you're looking for an exciting cultural experience, the Festival Ogoh-ogoh at GWK Cultural Park is a must-attend event. From 23 March to 26 April 2023, visitors can witness the Balinese New Year celebrations and see some incredible displays of artistry and creativity.
To kick off the festival, 10 of the Best Ogoh-ogoh from Kabupaten Badung will compete to be the top performer. These impressive effigies made of bamboo and paper-mache are true works of art and are sure to leave visitors in awe.
After the competition, the Ogoh-ogoh will be displayed in the Lotus Pond, which is the main venue in GWK Cultural Park. This park previously hosted the G20 Presidential Summit back in November 2022, and now it will be the backdrop for some incredible cultural displays.
On 26 April, GWK Cultural Park collaborated with Sanggar Seni Saba Sari, Palawara Music Company, and Waras Team Property to hold a Colossal Ogoh-ogoh Performance. This event will feature a special appearance by Marmar Herayukti, one of the most anticipated Ogoh-ogoh artists from Denpasar. The festival will take place in the Festival Park and is expected to attract over 5000 visitors.
Stefanus Yonathan Astayasa, Operational Director of GWK Cultural Park, has claimed that this is the most spectacular Ogoh-ogoh Festival ever held in GWK and probably in Bali. Don't miss your chance to witness this incredible cultural event.
To stay updated on all the latest festival news, be sure to subscribe to our blog. You'll be the first to know about any festival updates, and you'll have access to exclusive content, including behind-the-scenes interviews and photos.
By subscribing, you'll also be supporting our efforts to promote Balinese culture and traditions. Our blog is dedicated to preserving and celebrating the unique cultural heritage of Bali, and with your support, we can continue to do so for years to come.
So, what are you waiting for? Subscribe to our blog today and join us in celebrating the Festival Ogoh-ogoh at GWK Cultural Park. You won't want to miss this unforgettable cultural experience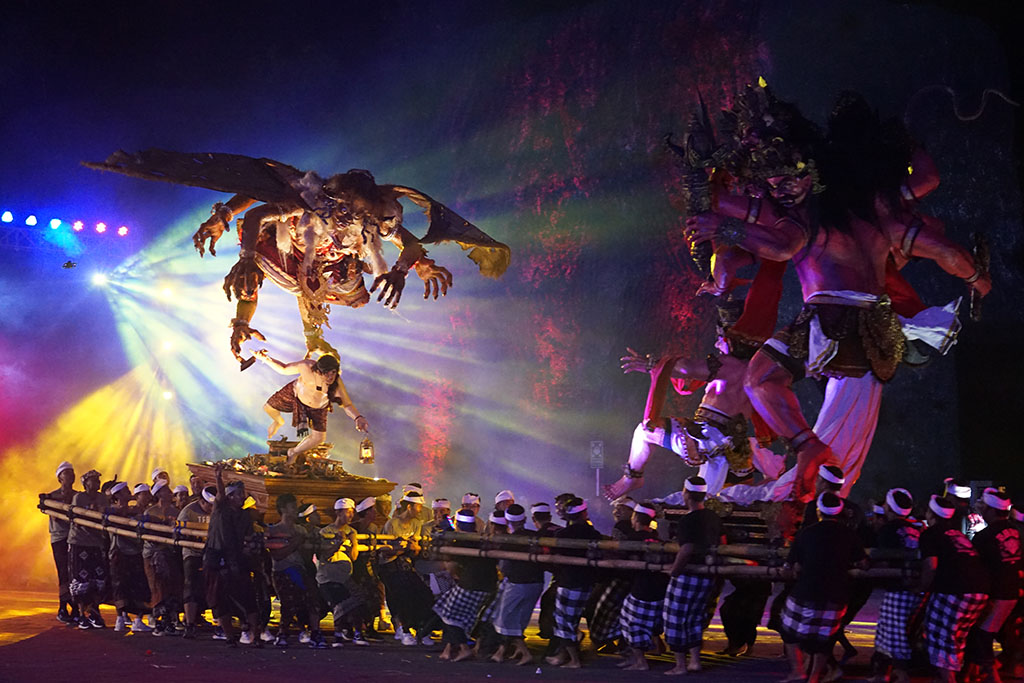 Uluwatu St, Ungasan, South Kuta,
Badung Regency, Bali 80364
© All rights reserved - Garuda Wisnu Kencana Cultural Park